KAZNICKEL LLP is the owner of the Contract for exploration and production at Gornostay cobalt-nickel ore field.
The field is located in Beskaragay district of East Kazakhstan region, 110 km to the west from Semey. The Irtysh river divides the field into two parts: Right riverbank and Left riverbank.

Geography
The location of the project implementation is East Kazakhstan region, Beskaragay district, in close proximity to the raw materials base – Gornostay cobalt-nickel ore field.

Акмолинская
область
Костанайская
область
Северо-
Казахстанская
область
Павлодарская
область
Карагандинская
область
Восточно-Казахстанская
область
Алматинская
область
Жамбыльская
область
Туркестанская
область
Кызылординская
область
Актюбинская
область
Западно-
Казахстанская
область
Атырауская
область
Мангыстауская
область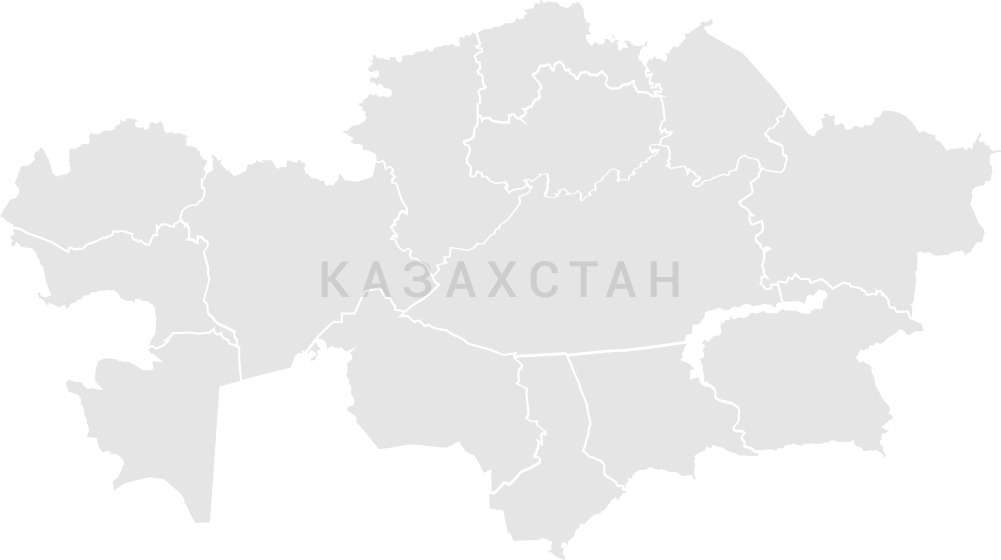 In 2018, the decision to select a new strategy for the field development by means of new technologies which have not been used earlier in the field of nickel extraction, notably by the method of drillhole in situ leaching (drillhole ISL) was taken.

The strategic aims of this new method using are:
- eliminate the negative impact on the ground surface and environment comparing to the conventional methods of metal extraction;
- automize the main part of the production cycle;
- significantly reduce the prime cost of the metal extracted comparing to the methods of nickel extraction used in the world now.
For the moment:
- investing partner on implementation of this project has been attracted;
- approval from authorized bodies for application of drillhole ISL method has been obtained;
- the work on entering into the additional agreement to the Contract for pilot production is being conducted;
- preparatory mining and construction-assembling works on mine erection have been performed;
- works on mine launch and metal extraction are on.
Development perspectives
Today, a number of large international nickel consumers has interest in purchase of metal in future after the mine has reached the commercial production.
In view of the high world demand on nickel and forecast growth of need in nickel the Company is interested in active joint development of the field with leading producing companies using nickel in their production, as well as with trading companies.
Contacts
99 B, Abay Kunanbayev Street , Semey city,
071405, East Kazakhstan region , Kazakhstan
phone : +7 722 236 07 74
+7 722 236 07 72