The company has its own resource base, which provides cost savings and high quality products, which in turn is a guarantee of quality for our customers.
The main priority of the company is a project for the organization of activities for the production of gypsum and dry construction mixtures, using a digester with a capacity of 333 (three hundred thirty three) tons / day with 3 shift work (24 hours) or 100,000 tons per year and dry construction mixtures capacity on the basis of gypsum with a capacity of 85,000 (eighty-five thousand) tons / year (2 shifts - 16 hours) with a consumption of 50% of the produced gypsum with a possible increase to 127,000 (one hundred and twenty-seven thousand) tons / year with 3 shift work (24 hours), in Indersky District Atyrau region.
Geography
The plant is located near the railway station Inder. Crushing and screening complex is located in close proximity to the quarry. The distance from the pit to the plant is 30 km.
Акмолинская
область
Костанайская
область
Северо-
Казахстанская
область
Павлодарская
область
Карагандинская
область
Восточно-Казахстанская
область
Алматинская
область
Жамбыльская
область
Туркестанская
область
Кызылординская
область
Актюбинская
область
Западно-
Казахстанская
область
Атырауская
область
Мангыстауская
область
National
Industrial
Petrochemical
Technopark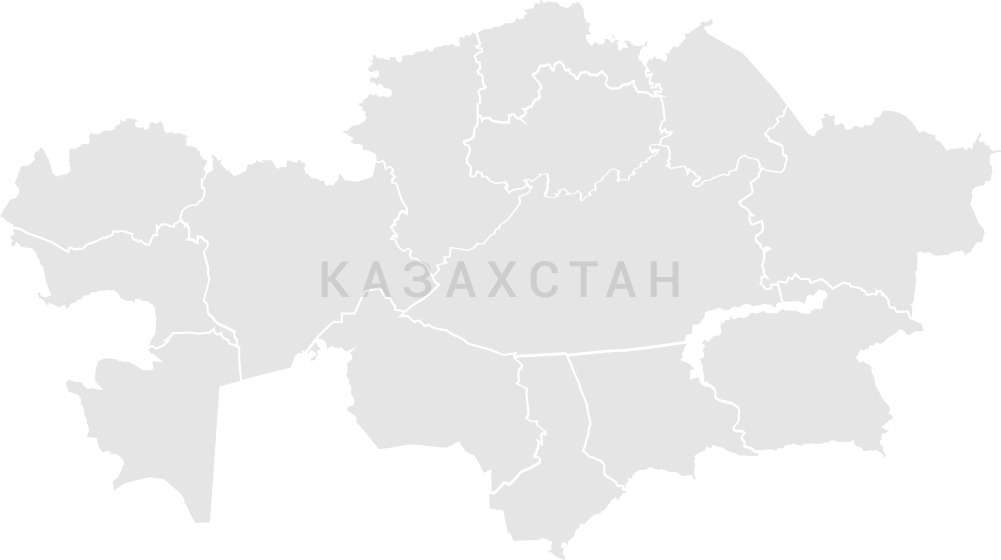 The official opening of gypsum and dry mortar manufacturing plant