Fincraft Resources has completed next stage of reorganization of Aktau Bitumen LLP, the company was renamed into InderGips LLP
April 26, 2022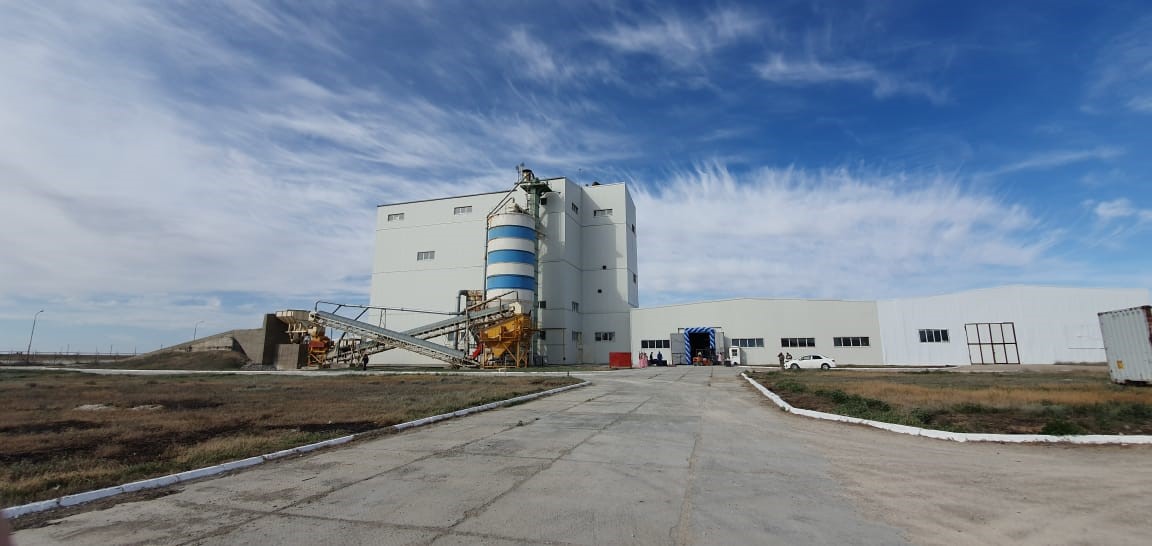 Almaty, April 26, 2022 – "Fincraft Resources" Joint Stock Company has completed restructuring of Aktau Bitumen LLP, a plant for gypsum and dry building mixtures production located in Inder District of Atyrau Province. New company name is InderGips LLP.
The plant is equipped with advanced Turkish equipment capable to manufacture 120,000 tons of finished product per annum, including plaster, crack filler (putty) and joint compound. Gypsum produced has a high degree of fineness and strength and is distinguished by its whiteness, friability and airiness. The products under InderMix brand are supplied both to domestic and export markets.
The Company employs top rated specialists who pass special training and regular advanced vocational training with total of more than 80 people employed at the plant.
The outstanding competitiveness of the products is ensured by availability of own high-quality raw stock base (gypsum content in raw stock is not less 94%) and advantageous location of production premises - crushing and screening facility is in vicinity of a quarry (30 km), next to Inder railway station. Besides, there is a railway spur on the territory of the plant. All abovementioned guarantees high quality of the products and minimum production expenses.
Bektas Mukazhanov, Chairman of the Board of Fincraft Resources JSC,
noted
: "The plant for gypsum and dry building mixtures production was built back in Year 2010, but ceased operations
in Year 2014. Having acquired this business, Fincraft Resources JSC performed restoration works and ensured plant relaunch in Year 2019 thus commencing manufacture of the products having demand in construction industry. The rebranding of InderGips LLP reflects current situation and I am sure will serve as an incentive for further development of production."
_____________________________
Fincraft Resources is a dynamically developing Kazakhstan holding company. The Company is focused on sustainable growth through expansion of existing production capabilities, introduction of new projects and acquisition of new assets thus promoting the Company in strategical goals achievement. The holding incorporates number of subsidiaries engaged in the manufacture of construction industry supplies and production of metals used in accumulating batteries manufacture for electric vehicles (Battery Metals Technologies, BMT). The stocks of "Fincraft Resources" JSC are listed at Kazakhstan Stock Exchange KASE.
InderGips products website: https://indermix.kz/.